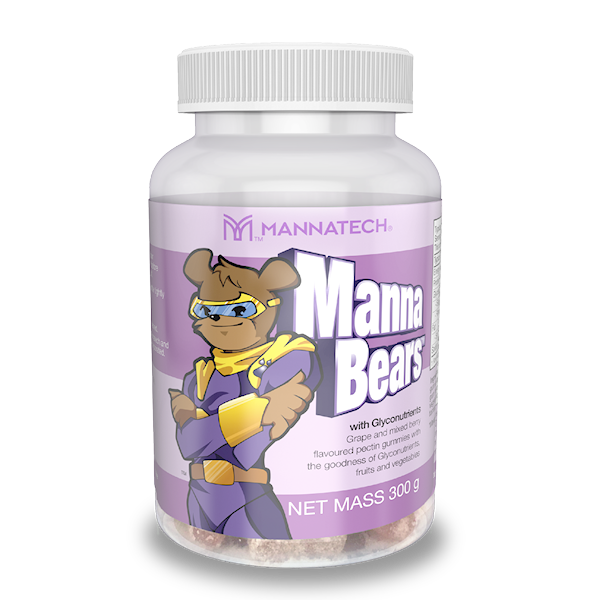 Tasty Glyconutrient support
Mission 5 Million®
6
servings
of PhytoBlend™ powder are provided to a child in need with the purchase of this product.
Learn More
Product Information
Overview
Mannabears are a pectin chew dietary supplement containing Glyconutrients with a delicious, fruity taste. Bursting with natural ingredients, including nine dehydrated fruits and veggies, these chewy supplements will have kids—and adults—coming back for more. To give your active kids the Glyconutrients they need, order MannaBears today!
Benefits:
A rich source of Glyconutrients.
Full of natural ingredients including: amla, cranberry, raspberry, broccoli sprouts, broccoli, carrot, kale, tomato, and spinach.
Incredibly delicious
Resources
Product Information Sheet
Enjoy the Convenience of a Subscription
Setting your order to be delivered to your doorstep automatically is not only convenient but it means the benefits of the products you are taking will keep contributing toward your ongoing health and wellness!
PLUS
Free Shipping
on every subscription
$199 or more!
PLUS
Loyalty Points
you can use towards
FREE product!