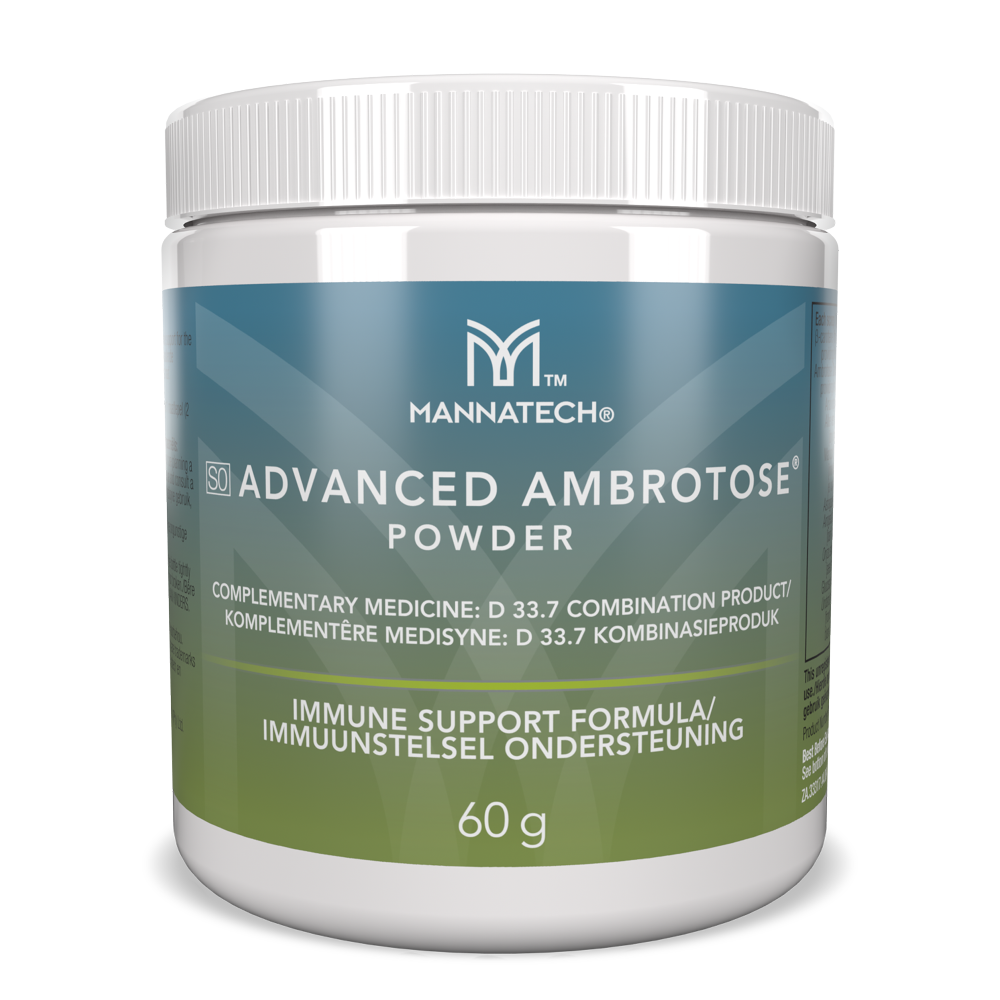 Powerful Nutrient Complex for Immune & Digestive Health
Mission 5 Million®
17
servings
of PhytoBlend™ powder are provided to a child in need with the purchase of this product.
Learn More
Product Information
Overview
Keep your immune and digestive systems healthy with an advanced glycan support containing pure aloe vera, vitamin A, wakame and larch arabinogalactan.
Every day you're bombarded with a hectic schedule, which coupled with a lack of consistent rest can wreak havoc on your immune system. Our Advanced Ambrotose powder and capsules may assist and support your immune system.
The Advanced Ambrotose product contains Wakame (Undaria pinnatifida), a brown seaweed. It's a source of fucoidans which aid in stimulating the immune system.
The good news is that Advanced Ambrotose is even more advanced now!
We've added in our pure exclusive Costa Rican aloe vera, Manapol.™ This highly effective form of aloe vera gel extract is harvested using a proprietary extraction method providing a high concentration of polysaccharides rich in the monosaccharide, mannose, which is an important glycan believed to be responsible for the immunologic health benefits associated with aloe vera gel. Our aloe vera also offers anti-inflammatory, antioxidant and detoxification properties.
By adding Manapol powder, we've increased the glyconutrient content making this product more effective. Manapol not only provides a more pure form of aloe vera gel powder that has a higher molecular weight than others, but it is also richer in mannose, a key glyconutrient.
Advanced Ambrotose, premium support for your immune and digestive system! Order yours today!
Reviews
Reviews collected from North America
Enjoy the Convenience of a Subscription
Setting your order to be delivered to your doorstep automatically is not only convenient but it means the benefits of the products you are taking will keep contributing toward your ongoing health and wellness!
PLUS
Free Shipping
on every subscription
$199 or more!
PLUS
Loyalty Points
you can use towards
FREE product!