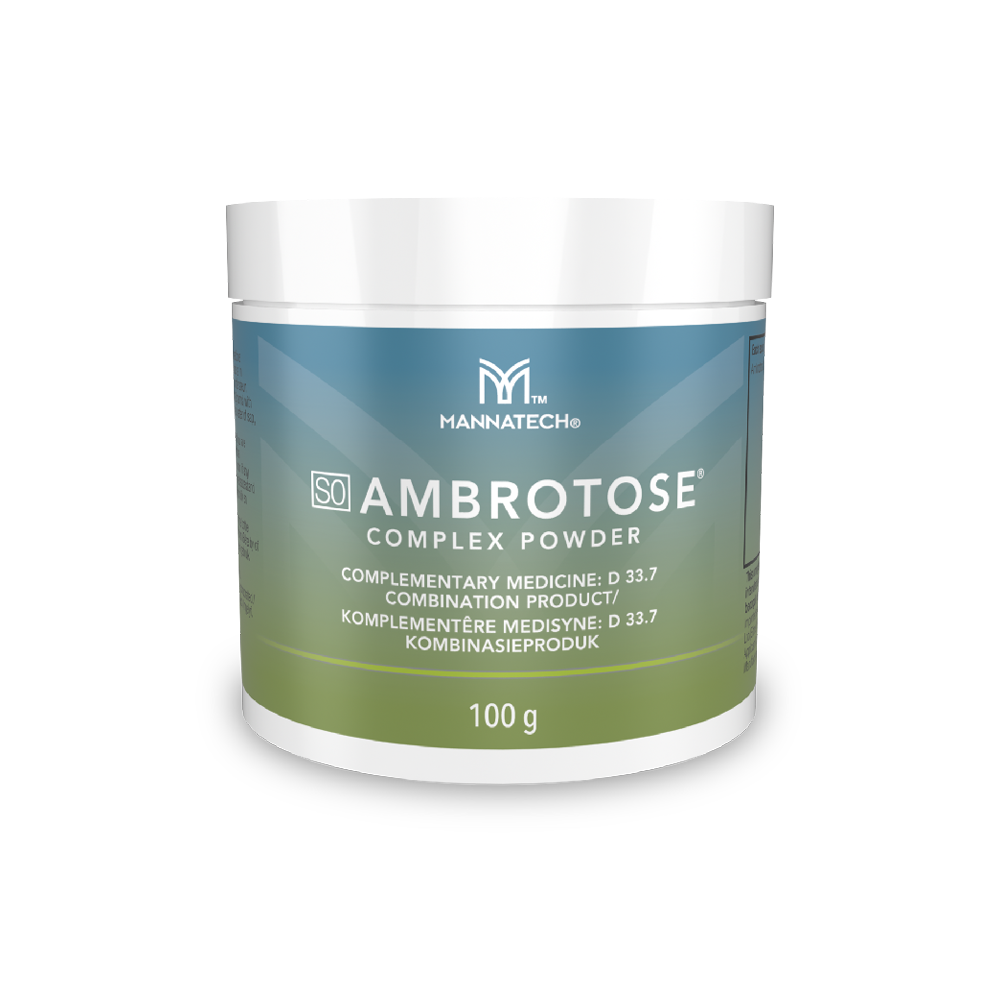 Our foundational Glycan supplement
Mission 5 Million®
32
servings
of PhytoBlend™ powder are provided to a child in need with the purchase of this product.
Learn More
Product Information
Overview
Our Ambrotose Complex powder was developed to nurture the body, to assist in the maintenance of overall well-being, and support for the immune and digestive systems. Formulated with Costa Rican Aloe for anti-inflammatory, antioxidant, and immune-boosting properties, as well as glucosamine hydrochloride to help maintain healthy cartilage or joint health. All to help keep you healthy!
Benefits:
Supports your immune system
Helps support proper digestive system function
Aloe has anti-inflammatory, antioxidant, detoxification and immune-boosting properties
Larch arabinogalactan has immune-boosting properties.
When ingested, the bulk of tragacanth stretches the intestinal wall, increasing peristalsis. It increases stool weight and decreases gastrointestinal (GI) transit time
Glucosamine hydrochloride has anti-inflammatory and immune-boosting properties and helps to maintain healthy cartilage or joint health
Rice starch has antioxidant properties
Reviews
Reviews collected from North America
Enjoy the Convenience of a Subscription
Setting your order to be delivered to your doorstep automatically is not only convenient but it means the benefits of the products you are taking will keep contributing toward your ongoing health and wellness!
PLUS
Free Shipping
on every subscription
$199 or more!
PLUS
Loyalty Points
you can use towards
FREE product!