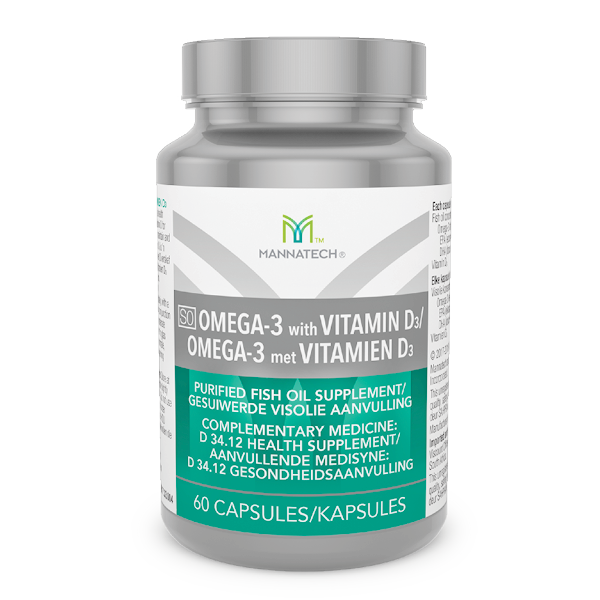 Daily support for bone, brain & heart health
Product Information
Overview
Omega-3 is considered essential because the body can't produce it—you can only get it from diet or supplements Mannatech's Omega-3 with Vitamin D3 is the best choice, with:
Over 1,000 mg of highly concentrated EPA and DHA per serving.
Made from one of the highest-quality fish oils available, for ultra-purity.
Pleasant lemon flavour in an easy-to-swallow gel capsule.
8.2 mcg of vitamin D3, a natural and preferred source of vitamin D.
Videos
Product Focus: Omega-3 with Vitamin D3
Resources
Product Information Sheet
Enjoy the Convenience of Automatic Order
Turn on Automatic Order during Checkout and we'll deliver your products to your doorstep automatically every month! Automatic Order is not only convenient but it means the benefits of the products you are taking will keep contributing toward your ongoing health and wellness!
PLUS
Free Shipping
on every Automatic Order
$100 or more!
PLUS
Loyalty Points
you can use towards
FREE product!