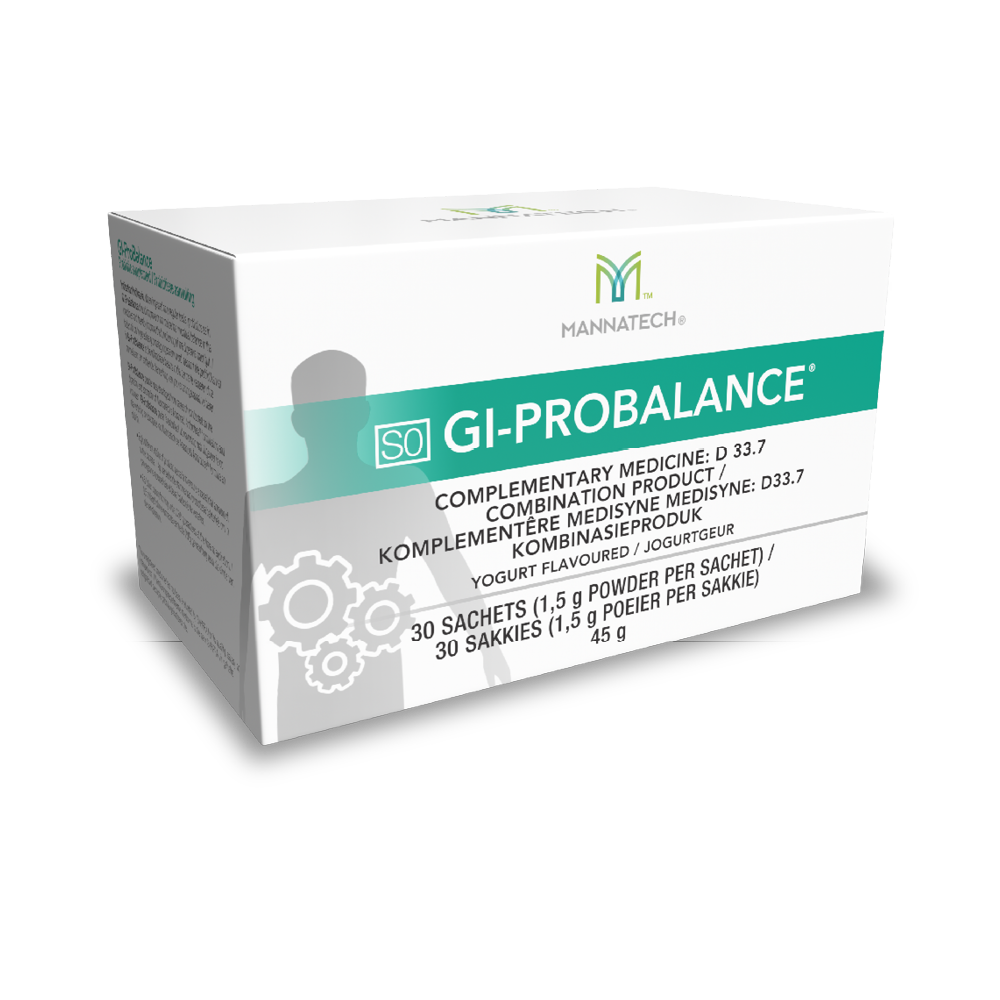 Build Balance for Your Gut Bacteria.
Mission 5 Million®
7
servings
of PhytoBlend™ powder are provided to a child in need with the purchase of this product.
Learn More
Product Information
Overview
GI-ProBalance is now specially formulated with a MannaBiotic™ Blend consisting of 8 powerful strains including Lactobacillus and Bifidobacterium strains.
With this new and improved formula, you will enjoy these added benefits:
Bifidobacteria and lactobacillus are considered beneficial bacteria to maintain healthy digestion
May support the body against occasional intestinal disturbances and typical, occasional digestive upsets
Supplement natural probiotic levels that might fluctuate due to normal aging, diet or other normal digestive issues.
Contain Acid-Resistant Probiotic Strains.
Aloe has anti-inflammatory, antioxidant, detoxification and immune-boosting properties.
When ingested, the bulk of tragacanth stretches the intestinal wall, increasing peristalsis. It increases stool mass and decreases gastrointestinal (GI) transit time.
Larch arabinogalactan has immune-boosting properties
Resources
Professional Information Sheet
Reviews
Reviews collected from North America
Enjoy the Convenience of a Subscription
Setting your order to be delivered to your doorstep automatically is not only convenient but it means the benefits of the products you are taking will keep contributing toward your ongoing health and wellness!
PLUS
Free Shipping
on every subscription
$199 or more!
PLUS
Loyalty Points
you can use towards
FREE product!