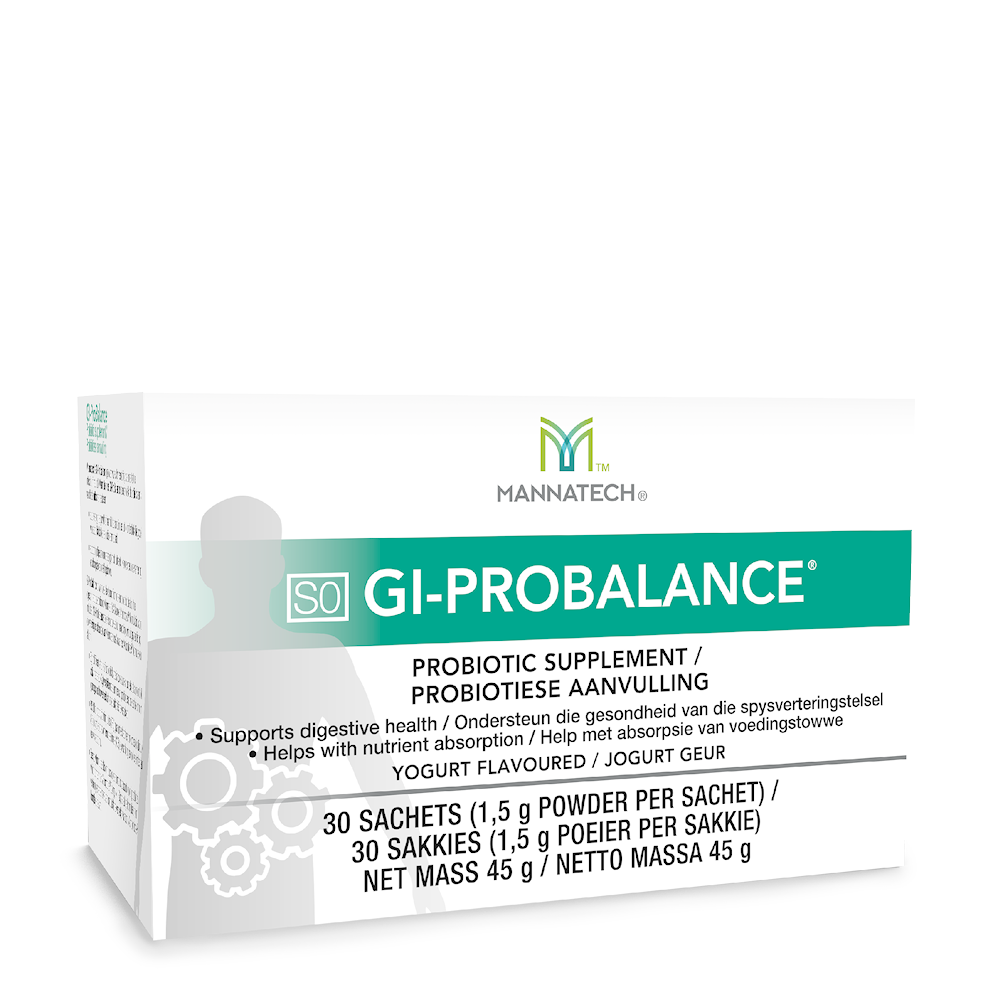 Build Balance for Your Gut Bacteria.
Mission 5 Million®
7
servings
of PhytoBlend™ powder are provided to a child in need with the purchase of this product.
Learn More
Product Information
Overview
GI-ProBalance is now specially formulated with a MannaBiotic™ Blend consisting of 8 powerful strains including Lactobacillus and Bifidobacterium strains totaling 50 Billion CFU. These beneficial bacteria strains were specifically selected because of their durability and robustness which allows them to get to the small and large intestines, where they do most of their work.
With this new and improved formula, you will enjoy these added benefits:
CFU increased to 50 billion at time of manufacture (previously 15 billion)
Additional 2 probiotic cultures: Bifidobacterium lactis and Bifidobacterium casei
Additional glyconutrients like Manapol® powder, arabinogalactan and galactooligosaccharides!
Resources
Product Information Sheet
Enjoy the Convenience of a Subscription
Setting your order to be delivered to your doorstep automatically is not only convenient but it means the benefits of the products you are taking will keep contributing toward your ongoing health and wellness!
PLUS
Free Shipping
on every subscription
$199 or more!
PLUS
Loyalty Points
you can use towards
FREE product!