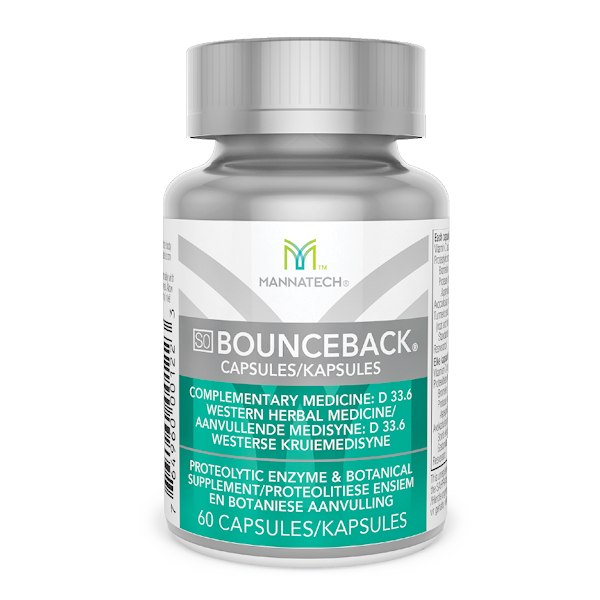 Supports optimal joint & cartilage health
Product Information
Overview
Our unique BounceBack capsules are a powerful combination of select ingredients clinically shown to ease delayed onset muscle soreness (DOMS) and keep you going strong!
Make a comeback with BounceBack capsules!
When taken daily over time our BounceBack capsules:
Reduce muscle pain and stiffness due to overexertion or physical activity
Aid the body's natural recovery process
Support optimal joint and cartilage health
Provide immune system support
Deliver antioxidant support
Resources
Product Information Sheet
Enjoy the Convenience of a Subscription
Setting your order to be delivered to your doorstep automatically is not only convenient but it means the benefits of the products you are taking will keep contributing toward your ongoing health and wellness!
PLUS
Free Shipping
on every subscription
$199 or more!
PLUS
Loyalty Points
you can use towards
FREE product!