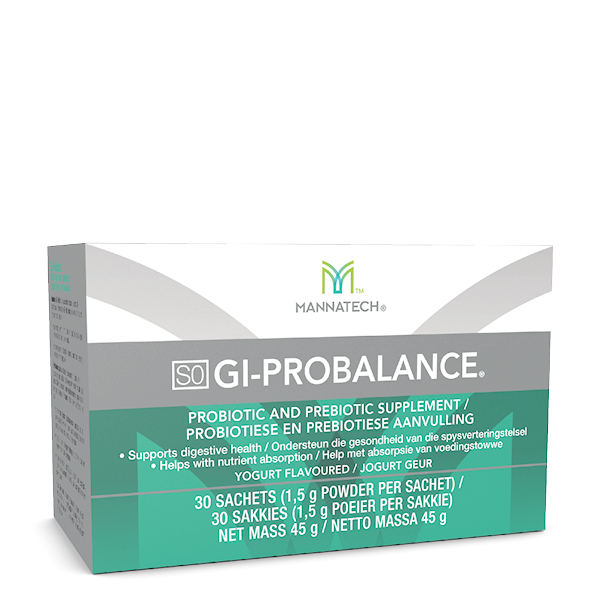 Digestive support for a healthy immune system
Product Information
Overview
Mannatech's GI-ProBalance Sachets:
Provide six different scientifically validated strains of probiotic bacteria to ensure a wide variety of health support
Include two different prebiotics that support the growth of the six probiotic strains and the good bacteria in your body
Provide 15 billion colony forming units (CFU) at the time of manufacture
Deliver 1.5 billion CFU at the time of expiration
Are cultured to survive and thrive in the harsh acidic environment of the stomach
Do not require refrigeration, making them convenient for travel and easy to share with others
Contain a delicious yogurt-flavored powder, and can be taken with or with food or beverage any time
of day
Resources
Product Information Sheet
Enjoy the Convenience of Automatic Order
Turn on Automatic Order during Checkout and we'll deliver your products to your doorstep automatically every month! Automatic Order is not only convenient but it means the benefits of the products you are taking will keep contributing toward your ongoing health and wellness!
PLUS
Free Shipping
on every Automatic Order
$100 or more!
PLUS
Loyalty Points
you can use towards
FREE product!